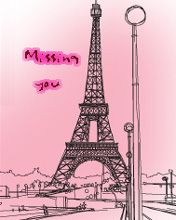 The Mayor of Paris, Betrand Delanoë, has been slammed by French politicians for spending too much of money and time on pleasing French Jewish minority. The anger blew up as result of Mayor's postponement of deliberations at the Council of Paris on Tuesday for the Jewish Yom Kippur holidays. The Council member Gilles Alayrac criticized the Mayor for devoting too much attention to religious sensitivities.
In the past, members of the Radical Party of the Left, had criticized Betrand Delanoë to subsidies 20 Jewish kindergardens in Paris.
The Tunisian-born Betrand Delanoë has been Mayor of Paris since 2001. He belongs to French Jewish President Francois Hollande's  Socialist Party. Delanoë is a gay and allegedly has Tunisian Jewish family roots. He studied at the University of Toulouse which was scene of Israeli Mossad false flag operation early this year.
Last year, Delanoë sponsored the annual board meeting of the World Congress of GLBT Jews in Paris. It was attended by delegates from France, Israel, US, Netherland, Mexico and Britain – who met with the Chief Rabbi of France and leaders of French Jewish Lobby (CRIF). This year, the City of Paris is sponsoring a GLBT delegate to visit Israel.
Jewish gay and lesbian groups are very active in the West and Hollywood to demonize Islam and Muslims while pinkwashing Israeli and Jewish crimes against Arabs and GLBT communities in Israel. American pastor Ted Pike claimed in July 2010 that when it comes to gay and lesbian rights, Jews have always in the front rows. It's not that they're commanded by the Old Testament to do that, but because "they are driven by militant Judaism to breakdown Christian civilization so total Jewish control can be achieved".
In April 2012, the LGBT Rights in Israel accused the Zionist regime of "pinkwashing" and committing crimes of discrimination against the homosexual population in Israel. Since 2000 Shin Bet, the Israeli security service, has had a policy of blackmailing Palestinians who are gay or who are perceived to be gay and threatening to out them unless they become informants against their own people.
In May 2012, Professor Cathrine Franke, Director of Gender and Sexuality Centre at Columbia Law School said: "It is one thing to express our solidarity with gay and lesbians in another country such as Israel, it's quite another to become pawns in that country's foreign policy strategy".
Some readers may not be aware that there is a town named Paris in Dallas (US), whose current Mayor is Pakistani-born Dr. Arjumand Fareed Hashmi, physician of Pakistan's former dictator Gen. Pervez Musharraf.