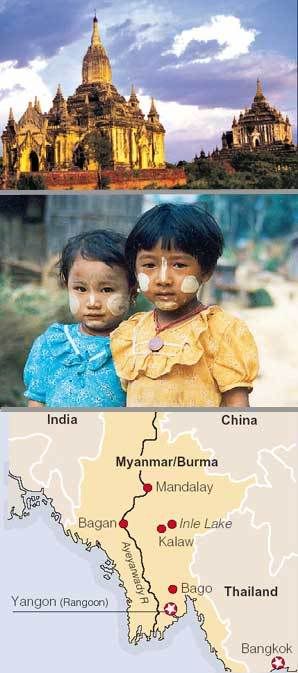 Burma (Myanmar) signed the 'Small Quantities Protocol' in April 1995 – under which the country is allowed to have upto 10 tonnes of natural uranium and 2.2 pounds of plutonium without reporting it to the Vienna-based IAEA. However, since Washington's failed Saffron Revolution in Burma (like Green Revolution in Iran) to topple the uncompromising regimes under the slogan of bring democracy and human rights – the American government is now targeting Burmese ambitions for its civilian nuclear program. Hillary Clinton has raised her objection to Burma becoming the first nuclear country in South-East Asia, but never had problem with Israel being the only nuclear power in the entire Middle East.
As usual, Washington's desire to bring a regime change in Bangkok has nothing to do with democracy or human right. It's the control of strategic water-ways between the Persian Gulf to the South China Sea – the Strait of Malacca, which links Indian and Pacific Occeans. More than 80% of China oil imports passes through Strait of Malacca. Washington wants to militarize but Burma and some other regional countries refuse to submit to the Zionist imperialism.
Based on "the reliable sources" (Iraq in 2002 and Iran now) – Washington believes that North Korea, Russia, Pakistan (Suleiman Asad and Muhammed Ali Mukhtar) and even Germany and Singapore
The visit of Burmese Prime Minister U Nu in 1955 made the 'Israel's dream' come true. As a gesture of friendship, Israel sold British-made WW II Spitfires to Burma (Mayanmar). In October 1959, Israeli President Yitzhak Ben-Zvi paid official visit to Burma. In December 1961, David Ben Gurion went to meet U Ne and to learn Buddhism. However, in 1962 the military coup in Burma ended Zionist dream. The new military Boss, Ne Win turned out to be an 'anti-Semite'. He did not want sleep in bed with the Israelis.