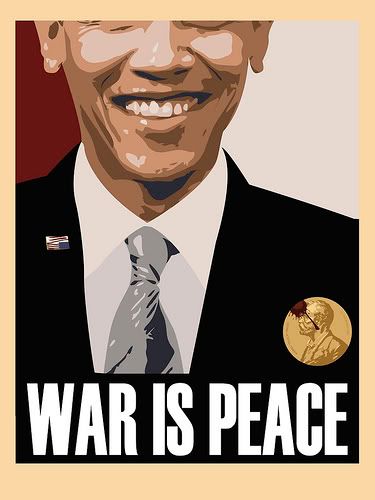 In the aftermath of Israel's killing of 20 and wounding another 80 of unarmed aid workers on board Gaza Freedom Flotilla on May 30 (watch video below) - Hundreds of angry Americans of all faiths rallied in front of the White House and later at Israeli embassy in Washington DC, demanding that Obama administration cut its ties with Israel and stop USAID to Israel, which is used to kill innocent people (watch the video below). However, Obama in his conversation with Benjamin Netanyahu on phone did not criticize Israel's barbaric action but just voiced his desire to know "all the facts and circumstances surrounding the tragic events as soon as possible". The State Department's statement which followed Obama's conversation – did not even mentioned the incident at all.
On June 2, the  Geneva-based  United Nations Human Rights Council adopted a resolution by a vote of 32 in favour, three against (the US, Netherlands and Italy) and nine abstentions – on the attack by Israeli forces against the humanitarian flotilla bound for besieged Gaza Strip in which it condemned in the strongest terms the outrageous attack by the Israeli forces and decided to dispatch an independent international fact finding mission to investigate Israel's violations of international law.
According to Israeli daily Ha'aretz (June 3, 2010) – A defiant Israeli foreign minister, Avigdor Leiberman, reacted to the call of an independent international inquiry by international body saying: "We have no need to fear any commission of inquiry. I told the prime minister that we should create a commission of inquiry that is open and transparent (Hmmmmm!)". Italian New Weapon Research Committee in its May 2009 press release had accused Israel of contaminating Gaza soil which would result in a horrible growth of tumors, fertility problems and serious harms to newborns.
Amnesty International in its 2010 report accused Western countries shielding Israel from accountability during Gaza genocide (Dec.-Jan. 2009) and almost three year of siege, depriving 1.5 million Gaza residents of vital essentials for their survival. The report lauded the Goldstone Report for exposing Israeli lies.
Canadian author and award-winning journalist Naomi Klein (a Jew) addressed a large protest rally at Dundas Square against Israeli barbarism at Sea in Toronto on May 31, 2010  (watch video below).
And finally, My Letter To Nobel Obama: "How would you like to be remembered by your daughters? As a man who stood for what is right even though it cost him his job? Or……"