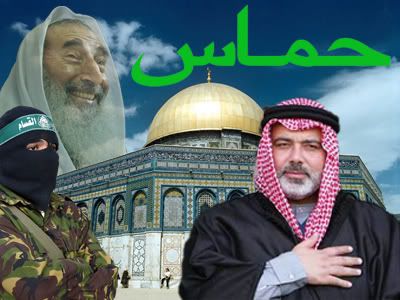 "Hamas appears to be here to stay – on the Israeli, Palestinian and Middle East Islamic scene. Under these circumstances, whether we are now entering into an informal ceasefire, a new round of conflict or something in between appears to be largely irrelevant to the big picture. That Israel has difficulty acknowledging this fact – that it's ineffective leaders continue to bluster day in and day out with an utter lack of credibility about what Israel is going to do to Hamas rather than acknowledging strategic bankruptcy as a first step toward more constructive thinking – is part of the problem," – Yossi Alpher, former senior advisor to Israeli prime minister Ehud Barak, in his latest article  No strategy, no change.
"Obama leaves no ambiguity where he stands. From public statements, campaign pledges, policy advisors, and war cabinet selections, his position affirms: one-sided pro-Israeli zealtory, and continued Palestinian oppression," – Stephen Lendman.
The longest ceasefire during the last eight years between the Jewish settlers and Islamic Resistance, HAMAS, now in control of the tiny Gaza Strip, ended last week. Though, the renewal of the expired ceasefire – under improved conditions from Tel Aviv – would be in the long-term interests of both Zionist entity and Hamas. However, it might not happen before Israeli elections due in February 2009 - because Israel's main political parties need to show their voters, who would be more tough on their Palestinian victims.
Less than 22% of British mandated Palestinian is home to native Muslim and Christian Palestinians – four millions of whom live inside Zionist entity, Gaza Strip and the West Bank, while five millions in refugee camps or in foreign countries.
Ironically, while the Palestinian Muslims (100% Sunnis), have been used as political tool by their fellow Sunni Arabs and Arab Leagues's western puppet regimes – it is Shia governments in Iran and Syria, and Lebanese Islamic resistance, Hizb'Allah, which have supported Hamas openly and as result are punished by USrael sponsored sanctions and bullying. Islamic Iran's financial and moral support, since 1980s, has become so crucial for Hamas that immediately after its election victory in January 2006 – its Syria-based leader, Khaled Meshaal visited Tehran and admitted – "Just as Islamic Iran defends the rights of Palestinians, we defend the rights of Islamic Iran. We are part of a united front against the enemies of Islam."
On December 9, 2008 – Iranian President Dr. Mahmoud Ahmadinejad assured Hamas government leader, Ismail Haniyeh, in a telephone conversation: "Iran views the support of Palestinian people as part of its religious and national duty. Iran will stand behind the Palestinian nation until the big victory feast – the collapse of the Zionist regime."
In order to make excuses for USrael's open financial and military support to the corrupt and secular Fatah – Condoleeza Rice blamed Hamas for recieving arms from Iran – to which Khaled Meshaal replied - "She is lying. Their main concern is to provoke Iran. I am saying it again if they have proof of this let them produce it."
Professor Richard Folk (Princeton University), UN's special rapporteur on the Palestinian territories – has urged the International Criminal Court to look into the possibility of indicting Israeli leaders for war crimes. He has described Israel's policies against Palestinians Holocaust-in-the-making.